Ritornell - If Nine Was Eight
Our third Ritornell album »If Nine Was Eight« is released now on Karaoke Kalk. It features Mira Lu Kovacs, Mimu and Tobias Koett as guest singers and many other amazing musicans. Take a listen and get your copy in all formats here!
Aloa Input Remix
We've remixed a song by the great band Aloa Input, which is released on one of our absolutely favourite labels Morr Music! Other remixes by B.Fleischmann and Sam Irl. As good as it gets. Stream it on soundcloud or get it at your favourite digital retailer.
F-Secure Digital Freedom
Richard had the honour to work on the ident and music for the F-Secure campaign starring everyone's favourite David Hasselhoff. Find more info here and watch an example spot here or gently click the picture above!
Cement Acoustic Horn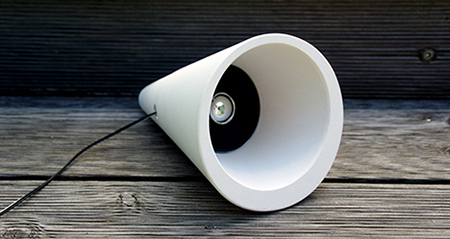 Creative Region commisioned Madeleine Plass and Richard Eigner to work on a cement speaker. We've built an acoustic horn that amplifies little drivers. You can shape the speaker with us at Bubble Days, Linz on June 13 & 14 or try to DIY it a home with the upcoming manual!
Colonal Colonies: Fresh Runners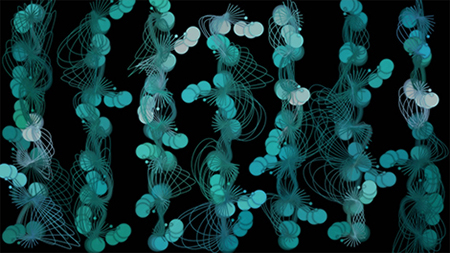 Richard has been commisioned by Vienna Independent Shorts Festival to work on a live performance of the musical score to Brett Battey's piece »Colonal Colonies. Movement I: Fresh Runners«. The performance will take place at Gartenbaukino, Vienna on May 23rd and will be a reduction of the original music in Dolby Surround 5.1.
Crossing Europe Creative Region Music Video Audience Award
We received the Crossing Europe Filmfestival & Creative Region Music Video Audience Award for our collaborative work Melting Sphere! Video by Andreea Săsăran, illustration by Katja Seifert, music by Ritornell & Abby Lee Tee.
Amadeus Best Engineered Album
We are happy to announce we won the second place at Amadeus Austrian Music Awards 2014 category »Best Engineered Album« for our last Ritornell album "Aquarium Eyes"! Sound engineers: Patrick Pulsinger (Feedback Studio), Richard Eigner, Roman Gerold & Mike Grinser (Manmade Mastering).
Sounds Like Nature
We are happy to present you our new work »Sounds Like Nature«! Luma.Launisch invited me on various recording trips to »Nationalparks Austria«. Watch the mesmerizing audiovisual beauty we were lucky to capture here and the »making of« here
Aquarium Eyes
Acoustic and electronic sounds merge on »Aquarium Eyes«. Paying great attention to detail, Ritornell recorded at various locations. The results are gently woven into their very own world of sound. Defamiliarized by subtle electronic manipulation, instruments such as piano, double bass, vibraphone, kalimba, and accordion develop a surprising life of their own, only to be consequently swallowed up by the hissing and buzzing of electronic devices. The album will be released by Karaoke Kalk in May, so please stay tuned.
Hanoi Sound Stuff
The vietnamese electronic musician Tri Minh invited Richard to his Hanoi Sound Stuff Festival in order to present his Denoising project. A very fitting choice, since Hanoi is a city that is simply buzzing with energy. Due to the overbearing traffic it's near impossible to find a quiet place. The endless stream of scooters and cars is generating an ever present ambience of engine noise and honks. Gently click this link or the picture above to read about Richard's impressions of Vietnam and to watch more photos!
Rain
Our dear colleague Rainer Kohlberger created the amazing app »rain« for iPhone and iPad. It is now available at the app store in an updated version with fresh sound design by Ritornell. Get it here!
Mussurunga - El Bromista
Infamous Didi Bruckmayr approached us some time ago asking for a contribution to his new project Mussurunga. We recorded his vocal acrobatics in a hidden location in Upper Austria and built a new composition swirling around his performance. The track is available now via Houztekk Records! Listen closely here.
Macht Nichts. Eine kleine Trilogie des Todes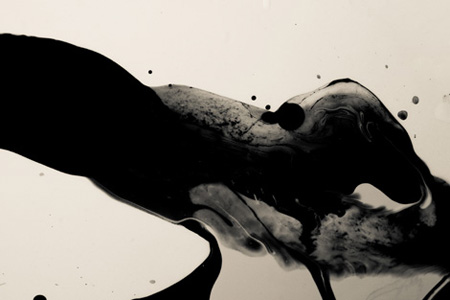 Thanks to Departure we had the chance to work on an audiovisual interpretation of Elfriede Jelinek's book »Macht nichts. Eine kleine Trilogie des Todes«. My task was to design multilayered soundscapes that underline the narration. Our visual and sonic explorations are available as a full length DVD distributed by Hoanzl.
Echoed Space a.k.a Mr. and Mrs. Bug Dream A Vacation
We've been busy once again: Adia Trischler and Andreas Waldschütz shot this mesmerising short film and asked Richard to provide the soundtrack. Gently click this link or the picture above to check it out.
Vienna Independent Shorts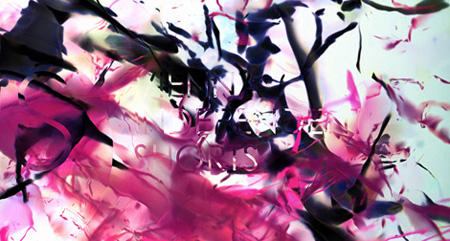 Richard provided the music for this years Vienna Independent Shorts festival signation. The images were created by our dearest colleague Robert Seidel. This is a little teaser for the performance at viennese Gartenbaukino on 9th of June.
The Reboot Joy Confession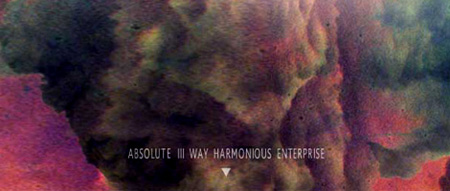 The Reboot Joy Confession just released it's amazing debut album »Absolute Ill Way Harmonious Enterprise« on the beloved label Philpot. Richard has been asked to contribute some Ride Cymbal playing, so if you listen closely you might be able to eavesdrop on »The Blessing Rides«.
Worldwide Family
Brownswood Recordings is delighted to announce that the second volume of its »Worldwide Family« series comes courtesy of LA native Kutmah, London's newly transplanted DJ, visual artist and eternal beat-seeker. Kutmah is a king amongst cratediggers; a true musical iconoclast and he selected our collaboration with fellow producer Sam Irl called »Three« for his compilation. Click the pic to check it out!
Morning Gloria
Douglas Greed commissioned a Ritornell remix for his tender collaboration »Morning Gloria« with singer Mooryc. Done deal! It will be released this march on beloved label Freude am Tanzen. Check it out here in the meantime.
Creation of Uncanny Matter
We are happy to announce that Richard started to work with Martin Riedler on the sound design for a very interesting project. »Creation of Uncanny Matter« by the collective »Dekolta's Handwerk« is a theatre play in development, experimenting with the theatricality of chemical processes. A narrative without words, based on gesture and atmospheric noises and sounds, deals with the genesis of a virtual world and its consequences.
Ritornell for Musicbox
Katharina Hölzl designed very special business cards for Ritornell! With the aid of laser assisted milling, nine micro compositions consisting of circles, triangles and Ritornell's contact information were applied onto a long musicbox paper stripe. Gently click this link or the picture above for a video and more pictures!
Grimm Reality
The visionary producer Dimlite just released his third long player on Now Again/Stones Throw. We are happy to announce, that Richard Eigner contributed drums to this brilliant work. You can listen to my playing on the track »Fridge Note« or »Healing A Random Tyrant«, for example! We recommend getting the 3x10-inch vinyl box with outstanding artwork by Anneka Beatty.
Stray Cat Remixes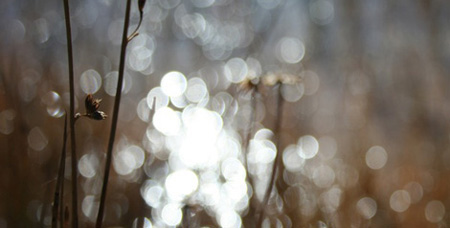 Abby Lee Tee's Stray Cat Remixes are out now. The package contains remixes by the likes of Feux, Kalifornia Kurt or Swede:art and also features Richard's Ritornell Rework for »Morning Scene«! It's a free download, so click here to check it out!
Voixtronik Award
We are delighted to announce that both Roman Gerold and Richard Eigner won the Voixtronik Award 2011 in the categories »instrumental« and »vocal« with their pieces »Sssaudearndl, Doo« and »Sunflowers snuggle their heads on my lap (and gaze up at the sky)«.
Ritornell Nutriot Podcast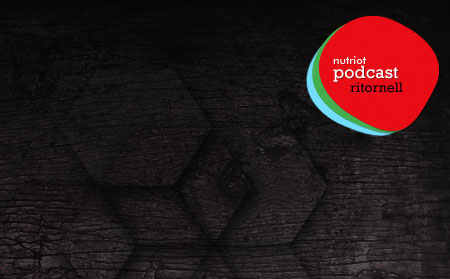 I've put together a mix featuring some of my most favourite music for the lovely Nutriot blog. It features the brand new Ritornell remix for Abby Lee Tee, recent releases by Fennesz, Leafcutter John, Klaus or Tied And Tickled Trio. You can stream it here at Mixcloud or download it here directly.
Remixing InFiné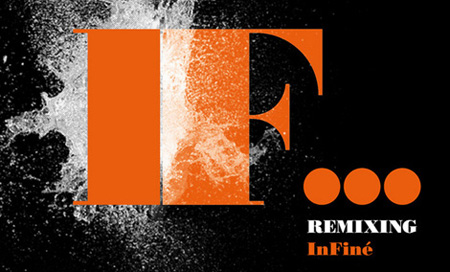 The Ritornell rework of Clara Moto feat. Mimu - Deer & Fox is now featured on InFiné's compilation »Remixing InFiné«. Nice company: Modeselektor, Clark, John Talabot, Stacey Pullen, Bruno Pronsato and Tyler Pope feature with remixes too.
Black Mirror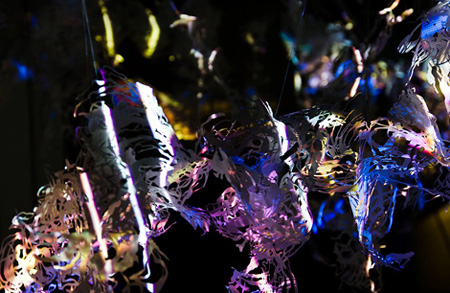 The documentation of Robert Seidel's projection sculpture Black Mirror is online now. Richard contributed the music to his great documentation. To check it out, gently click on the picture above or on this link. If you are in Los Angeles please visit Young Projects until August 20th to see it live!
Literature:Lab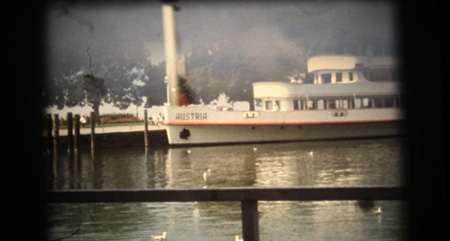 Thanks to Departure we are currently working on an audiovisual interpretation of Elfriede Jelinek's book »Macht nichts. Eine kleine Trilogie des Todes« (1999). While Mimu, Gerhard Daurer & Jona Hoier are responsible for the visual part, Richard Eigner is currently designing multilayered soundscapes to underline the narration. You can catch a first glimpse of our work at this year's sound:frame Festival on 7. April 2011 at Salon 5.
My Human Wears Acedia Shreds

Dimlite's most recent work »My Human Wears Acedia Shreds« is out now on Now Again Records, a sublabel of beloved Stones Throw! We are happy to announce, that Ritornell's Richard Eigner contributed drums to »Metal Snake Rider«, an expansive opus packed into just over three minutes of non-stop invention. Get your copy here.
Snowy Nights Mix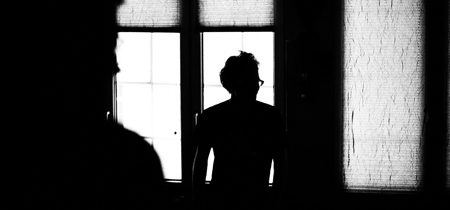 This christmas mix is meant to warm your souls in these cold winter days. Amongst brilliant music by Machinefabriek, Dntel, Grouper or Walls, it also features a preview of Ritornell's upcoming album: a yet unheard improvised version of Urban Heartware. To check it out gently click the image by Clemens Fantur or this link.
Deer & Fox Refoxed

Please check out Richard's Rework of Clara Moto & Mimu's rendition of Deer & Fox; out now on InFiné Records. You might want to get it at our favourite store zero"!
Ritornell zero" podcast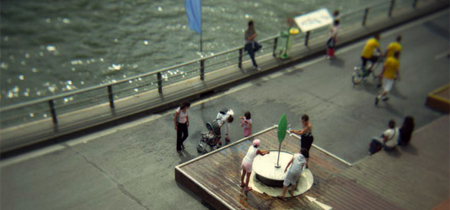 For this week's zero" podcast Richard Eigner supplies a moody trip through the sonic world of Ritornell. The mix starts out with Matthew Dear's »Honey«, off his brand-new »Black City« album, and glides through pieces by Pantha Du Prince, Alva Noto, Vladislav Delay, ISAN, Lali Puna, and Ø. Exquisite ambient electronica for endless summer evenings.
Expedition Sonar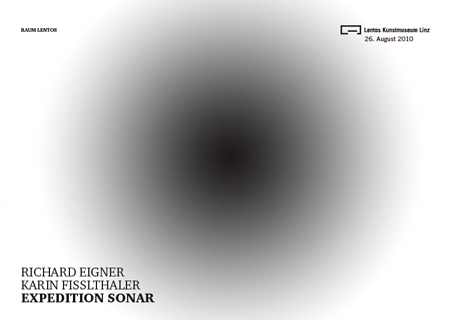 Karin Fisslthaler and Ritornell's Richard Eigner will present the findings of their sonorous expedition of Lentos Art Museum in form of several sound installations. The exhibtion takes place from 27. August - 12. September 2010. Don't miss it!
FM4 Soundpark Studio2 Session Download
Ritornell's Studio2 Session is finally available for download! It also comes with a special dolby surround version of »Deer & Fox« and »Musicbox«. If you are more the visual kind of person you can watch a video of us having plenty of fun! Gently click the picture above for your downloading pleasure.
Tripolar
Richard Eigner just finished the sound-design for a new installation by Robert Seidel. It will by exhibited at the Museum of Contemporary Art Taiwan from 15th of June till 18th of July 2010 as part of the show »Tripolar - 3 Positions in German Video Art«, so if you are near check it out!
FM4 Soundpark Studio2 Session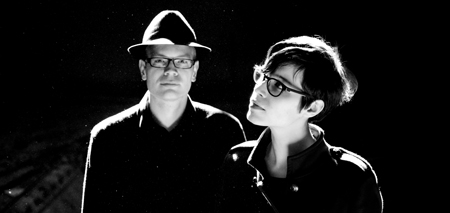 Ritornell is sharing the next FM4 Soundpark Studio 2 Session on 3rd of June together with their dear friends of Ogris Debris! Ritornell's main line up is expanded by Mimu, Gerhard Daurer & Bernd Klug for the ultimate listening pleasure. The concert will be recorded and filmed, so stay tuned for the footage!
Cosmogramma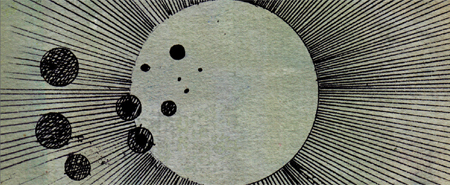 Take a closer listen to Flying Lotus' new space-opera »Cosmogramma«: Richard Eigner of Ritornell contributed some free-jazz-drumming to the track »German Haircut« that also features Lotus' cousin and Jazz-Legend Ravi Coltrane. Oh yes!!
The Law Of Time
We are happy to announce that Sigrid Nagele & Gloria Gammer won the Crossing Europe »Local Artists Atelier Award« for their music video to our song Ritornell & Mimu »The Law Of Time«. Congratulations! Gently click the picture above to check it out!
Stuck in a Groove
Richard adapted his piece »Golden Solitude Pt.1« for Clemens Kogler's amazing work »Stuck in a Groove«. Phonovideo is a VJ tool or visual instrument used to display animations in an analog way without the help of a computer. »Stuck in a Groove« is Clemens first film made with this technique. Gently click the picture above to check it out!
Ritornell Poster
Our dear friend Martin Embacher designed a hauntingly beautiful Ritornell poster for us! Printed in »Pantone Gold« it shines for your personal pleasure. Catch your copy at our beloved A Number Of Small Things store.
Denoising Field Recordings

Richard Eigner's new work »Denoising Field Recordings« documents an early attempt at using denoising-techniques in a creative and compositional manner. Instead of utilising noise-reduction-algorithms for their intended purpose (the restoration of damaged audio signals), these processes are applied to various field recordings. »Denoising Field Recordings« is released as a limited edition of see-through 12" vinyl with an intruiging white-on-white cover designed by Hans Renzler . The digital version is available exlusively at Zero".
Misel Quitno Remixes
Misel Quitno's record »Sleep Over Remixes Vol.1« is out now! Richard took the freedom to remix »A Fancy Friendship« on his own, but invited a bunch of musicians to rip the tune out of its original studio-murk and transplanted the tubas into his own airy, somewhat jazzy version of an imaginary film score. Richard claims that the drums on this remix aren't actually drums, but swine-flus, made of tropical wood.
FM4 Soundselection 21

We are happy to announce that our collaborative track with Some Freak and Andreya Triana »The Light« is featured on beloved Radio FM4's Soundselection 21! The compilation is released on Universal Records and features great music like The XX and fellow Austrians like JSBSL and The Clonious.
Autumn Mix
Richard made a beautiful selection of brilliant music to warm your hearts in cold autumn. To download simply click the picture above or here. Also contains a new and unrelased song by Ritornell!
Elevate Festival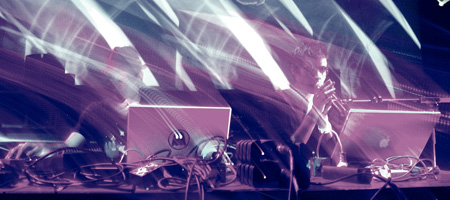 For some pictures of our set at lovely Elevate Festival gently click the picture above or have a look at our images section. Thanks to everyone showing up and making this a really nice concert!
FM4 Signs & Signals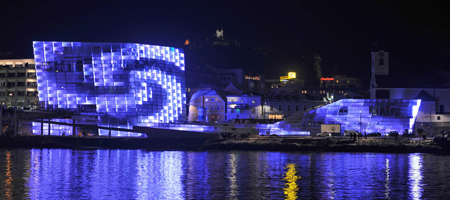 Patrick Pulsinger & Richard Eigner are playing a special show at this year's edition of Ars Electronica Festival! Freyluft will use the gigantic light- facade of Ars Electronica museum for their visuals to Patrick's modular-synth-extravaganza and Richard's Lemur-controlled Kalimba-Electronics. The show is on at circa 10 PM and will also be streamed on Radio FM4 in line with FM4 Sounds and Signals.
The Light Remixes
Wald Entertainment is celebrating its first ever release with an enchanting collaborative effort. Concocted by three graduates of the 2006 Red Bull Music Academy shortly after their departure from its Olympian domain, »The Light« was recorded in a series of separate sessions with Andreya Triana and Richard Eigner (of Ritornell). Some Freak merged it into an organic slow burner that sounds like a transmission from galaxies away. Patrick Pulsinger, Dorian Concept and Orakel contributed fantastic remixes! Out now on Boomkat, Juno, Amazon, HHV, Zero Inch, I-Tunes, Juno Download and many more shops!
Compilation Times

Our track »Tide And Tickle« is featured on the compilation »Chronik 1« by swiss label Trepok. The piece »Portable Ocean« can be found on the compilation of this years lovely Störung Festival and the track Urban Heartware (feat. Mimu) is featured on the covermount CD of Fleisch Magazin issue in May! Check them all out for your personal pleasure!
Aabhsuu
Richard just finished the music for an installation called »Aabhsuu« by Robert Seidel and Florian Licht. It's a projection-scultpure dealing with the topic »Bauhaus in Jena« and can be seen at the Stadtmuseum Jena until 7th of June 2009. The correct title of the whole exhibtion is »In nachbarlicher Nähe - Bauhaus in Jena. Bilder, Modelle, Objekte, Fotos und Texte«. If you are near, pay it a visit!
Vivisecting a city's tissue

Our dear friend Eva Sommeregger just finished a lovely video for the »Golden Solitude« album-track Nina. Gently click the banner above to check her fantastic work out! You can also find the animation in our video section.
Golden Solitude Out Now
Golden Solitude is out now on Karaoke Kalk in the formats CD, Vinyl and digital! Get yourself a copy at your favourite store. It's available at A Number Of Small Things, Amazon,Boomkat, Itunes, Zero-Inch, Beatport for example!
Ritornell in Seoul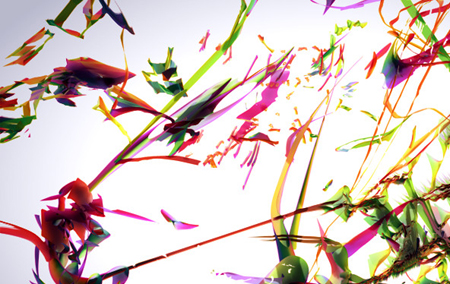 Our dear friend Robert Seidel is going to present his new virtual sculpture vellum at Nabi Art Center on the 19th of February in Seoul. His talk is followed by a »live painting« with music provided by Ritornell.
A retrospective exhibition of his experimental films (2/20 - 3/31/2009) will also be shown on the gigantic multiscreen setup at the COMO SKT-Tower.
Golden Solitude featured on Zero Inch
Our album Golden Solitude is now featured exclusively on our friends lovely digital store Zero Inch. Gently click the banner above to check it out! In a couple of weeks time it will also be available on CD and Vinyl!